College  |  July 22, 2022  |  Rob Zodda
Why some students complete college—and some don't
What you'll learn
The 3 main barriers to graduating college 
How Completers and Non-Completers feel after school
What would help Non-Completers earn their degrees
We all know going to college is a big decision—and a big expense. But a college education, and the degree that comes with it, can open doors to an interesting career, higher earning potential, and more financial security. And for many students, it does.
Sallie Mae's new research report, How America Completes College, compares the experiences of "Completers" and "Non-Completers," and shines a light on three main reasons why some students enroll in college but leave without earning their degree.

A change in motivation, focus, or a life change
The most often mentioned reason for leaving college is a change in motivation, focus, or a life change. Some Non-Completers said they didn't see much of a connection between a college education and a successful future. Some mentioned feeling like they were only going to college out of a sense of obligation.
Non-Completers who said they left school for these reasons were seemingly always less committed to college. For instance, only 39% said they were very committed to attending college while in high school, compared to 74% of Completers. This group also had less of an idea about what they wanted to do for a career when entering school, so it makes sense that their motivation or focus might shift over time, as they discovered more about what they wanted and didn't want.

For some of these students, a career training program, might have been a better choice. It's generally shorter and less expensive than a 4-year college degree. Plus, you graduate with very practical skills and lots of hands-on experience that's attractive to employers. 
Financial reasons 
Not surprisingly, finances were the second most mentioned reason for leaving college. There are headlines all the time about the cost of college and lack of financial support. But there's so much more to financial struggles than just the cost of school itself. 
Students cited reasons like not being able to balance school and work, loss of a job or financial aid, like scholarships—and even difficulties paying for transportation to and from school. 

Students who said they had to leave school for financial reasons were more likely than others to say they came from low- or low-middle-income households—and were also more likely to work off campus and to work more hours than Non-Completers in general. 

What's troubling is that Non-Completers who left school for financial reasons were more likely than others to say they went to college because they thought it would offer them better opportunities in the long run. And it's not a case where students were wowed by fancy schools they couldn't afford—these Non-Completers were even more likely to have chosen a school based on affordability (57% vs 44% of all Non-Completers). 

About half of Non-Completers who left school for financial reasons did so during, or just after, their second year. 

One thing that might help some of these Non-Completers is submitting the FAFSA® for each year of college. Sallie Mae's 2021 report, How America Pays for College, shows a decline in FAFSA® submissions over recent years. Only 68% of college families said they applied for financial aid—the lowest percentage reported in the history of the study. Among those who did not submit the FAFSA®, the top reason was because they didn't think their family would qualify for any aid. 

Contrary to what some people think, the FAFSA® is about more than just federal student loans. States use a student's FAFSA® to determine state-level aid. Plus, the FAFSA® can also qualify students for grants, Work-study, and more.

It's free to apply and you can pick and choose which aid you want to accept. So, why not submit it and see?

Get matched with college scholarships
Our free Scholarship Search helps you find scholarships as unique as you are.
• Access to thousands of opportunities
• Email alerts for new matches
No purchase necessary. Void where prohibited. Odds of winning depend on number of entries received. Ends 12/31/2022. See Official Rules.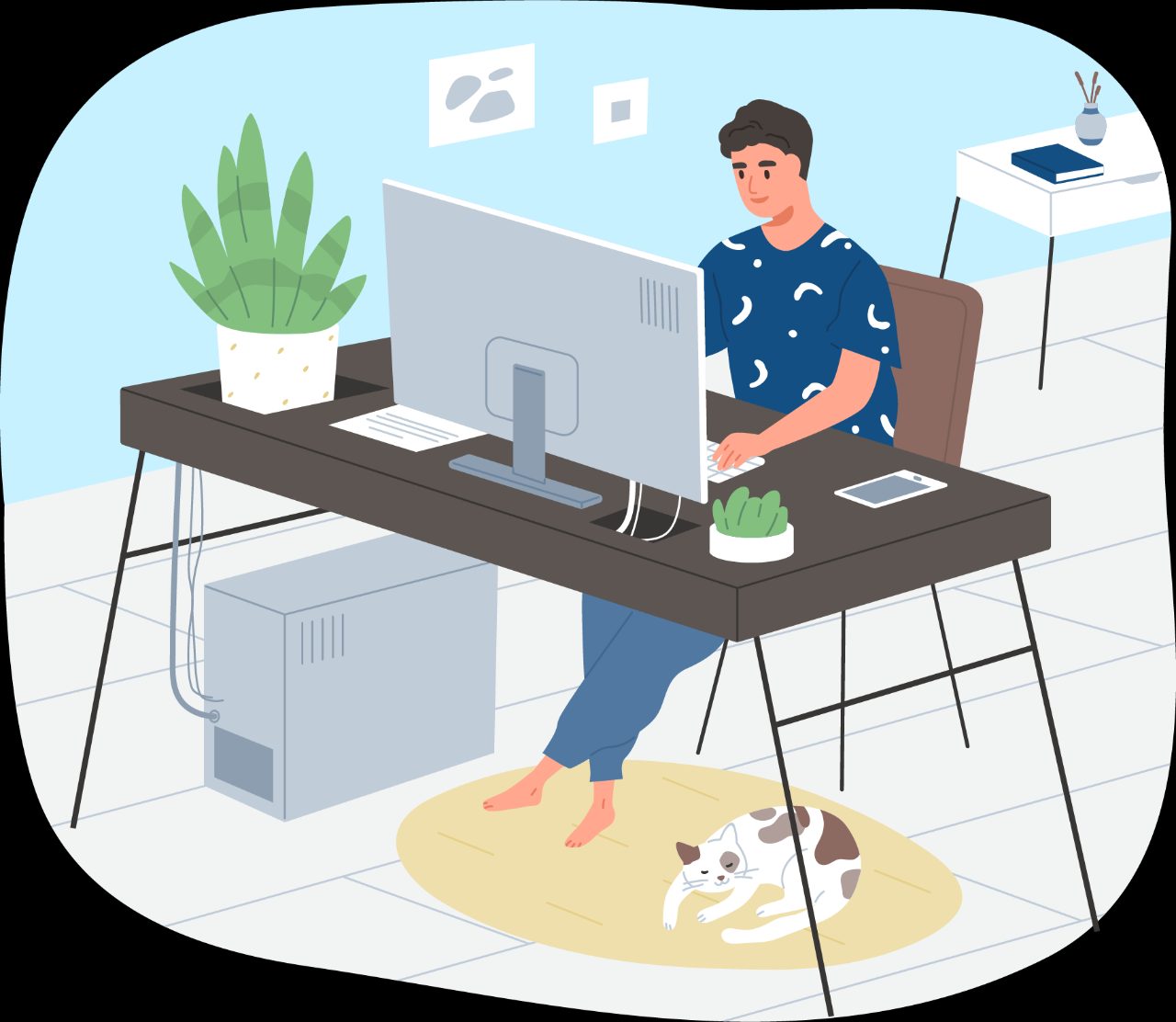 Mental health  
Over the past couple years, many people have been more open to talking about their mental health—and are more willing to share how they're feeling. College students are no exception. 
Mental health concerns are the third most frequently mentioned reason why Non-Completers left school—and 14% listed it as their main reason. Non-Completers who attended a 4-year college or university were more likely to cite mental health concerns, compared to students at a 2-year school. 

Some of the mental health concerns they described include: having a hard time making connections, feeling like there's not enough time to socialize, feeling overwhelmed adjusting to college, and having difficulty managing course loads. 

Sallie Mae's report, along with other studies, shows a strong connection between mental health and academic performance.
Completers are more satisfied than Non-Completers
Students who completed college reported being more satisfied with things like their career, income, and future, compared to Non-Completers. In general, they also feel more confident about their finances and dealing with unexpected expenses. Interestingly, Completers say they also feel more confident in their ability to handle challenges in their personal lives. 

Non-Completers say they feel less confident. While their survey responses don't indicate exactly why they feel less confident, we can hypothesize. 

It could be that they're generally feeling unsettled after having to change course, or because they're unsure of what's next for them. For some, leaving school without a degree and higher earning potential could almost be a worst-case scenario, after enrolling in college and taking on financial burden to make it happen.
What would help Non-Completers finish college?
For some Non-Completers, the break from college is temporary. Twelve percent say they have definite plans to return within the next year. Another 7% say they'll return within the next 1-5 years. So, what factors could help Non-Completers go back to school and earn their degree? 
Here's some of what they said:

(69%) Receiving scholarships or other financial aid 
(67%) Tuition reimbursement from a current job 
(65%) Flexibility / night and weekend classes 
(65%) Course work that can be used on the job immediately
(51%) Majors with a clear career path 
(53%) Free meals
(52%) Transportation support, like free parking or a public transportation pass
Whether it's taking a close look at the reasons for going to college or getting a better understanding of the full cost—research and planning are key. Schools can help students identify the right path for them and help them take active steps to prepare for that path. Families can start the conversation early and check in often.